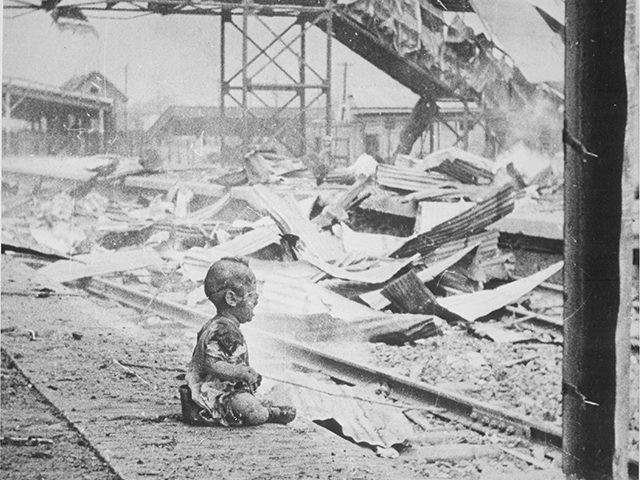 President Obama made a single, vague reference to "evil" during his prepared remarks in Hiroshima: "We may not be able to eliminate man's capacity to do evil, so nations and the alliances that we form must possess the means to defend ourselves. But among those nations like my own that hold nuclear stockpiles, we must have the courage to escape the logic of fear and pursue a world without them."
We stand here in the middle of this city and force ourselves to imagine the moment the bomb fell. We force ourselves to feel the dread of children confused by what they see. We listen to a silent cry. We remember all the innocents killed across the arc of that terrible war and the wars that came before and the wars that would follow.

Mere words cannot give voice to such suffering. But we have a shared responsibility to look directly into the eye of history and ask what we must do differently to curb such suffering again.
The fellow knew that it was over for him, and so he didn't struggle when they led him into the room and tied him down. But when I picked up the scalpel, that's when he began screaming.

I cut him open from the chest to the stomach, and he screamed terribly, and his face was all twisted in agony. He made this unimaginable sound, he was screaming so horribly. But then finally he stopped. This was all in a day's work for the surgeons, but it really left an impression on me because it was my first time.