The president is showing no signs of doing that and in fact, indicated the higher tariffs would end up HELPING the U.S. economy and not hurt it as so many left-leaning media agencies are now spinning 24/7. Guess what? A new study indicates President Trump is right yet again and the so-called experts are, once again, DEAD WRONG.
image: https://cdn.cnn.com/cnnnext/dam/assets/170403074011-mobapp-trump-jinping-flag-split-super-tease.jpg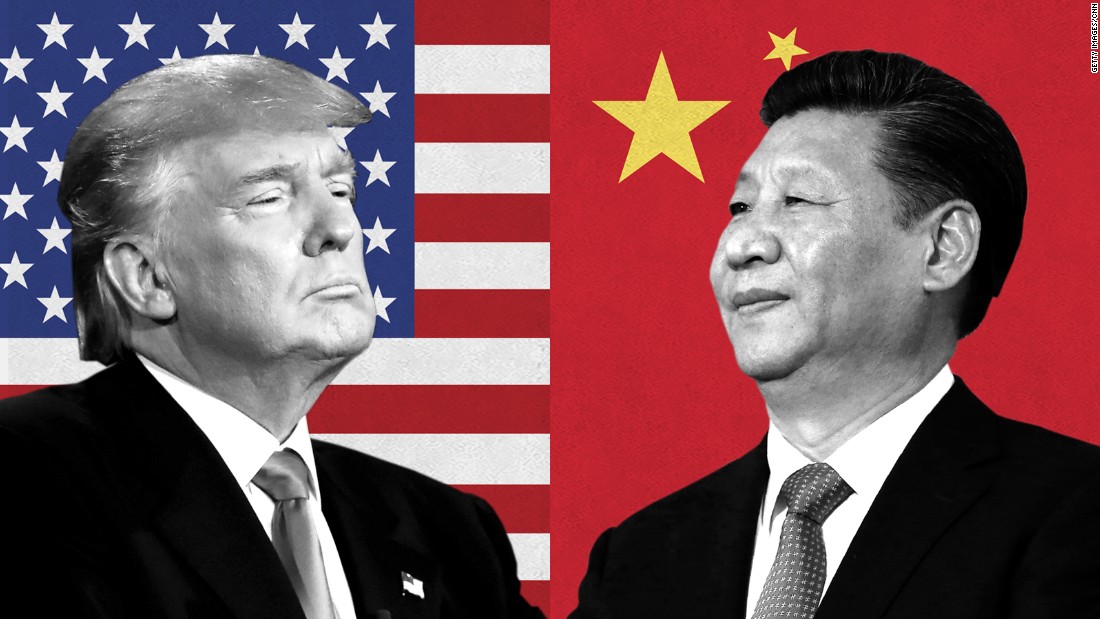 Chinese producers bear brunt of costs from US tariffs: research
Chinese producers will end up paying three-quarters of the costs coming from import tariffs imposed by the United States, while the American economy will see a net gain, a new European study says.
President Donald Trump's administration has this year imposed higher tariffs on US$250bn worth of Chinese imports as part of an economic and strategic offensive against China, prompting Beijing to retaliate with counter-tariffs on US$110bn of imported American goods.
China has repeatedly warned that the trade war will not benefit anyone, with some US analysts also arguing that American firms and consumers will suffer more from the tariffs.
But according to a study by EconPol Europe, a research network in the European Union, the nature of Chinese goods being taxed harder will translate into higher costs for China compared to the US.
A 25-percentage point increase in tariffs is expected to raise US consumer prices on affected Chinese products by only 4.5 percent on average, while the producer price of Chinese exporting firms declines by 20.5 percent, it found.
The higher tariffs are expected to decrease Chinese exports of affected goods to the US by around 37 percent, which will result in a drop of 17 percent in the US trade deficit with China. The additional tariffs are also expected to lead to a net welfare gain of US$18.4bn in the US, according to the study.
——————-
Gee, it's almost like President Trump, an international billionaire businessman who has survived multiple economic crashes actually knows more about how the world economy works than a television fat-head who regurgitates anti-Trump talking points over and over again.
The Chinese know the above information as well. They are playing a game of chicken right now, counting on the anti-Trump U.S. media, of which their mega ad buys own a considerable share of, will be enough to get the president to back off and allow China to continue taking big-time advantage of U.S. production and the American consumer/worker. No president had pushed China this hard to remedy that imbalance than has President Trump. He should be commended for doing so, not attacked.
Continue to hold the line, Mr. President.

Read more at http://dcwhispers.com/winning-study-says-china-to-pay-75-of-higher-tariff-costs-while-u-s-will-see-net-gain/#tcEFQtV7ygW1VztH.99