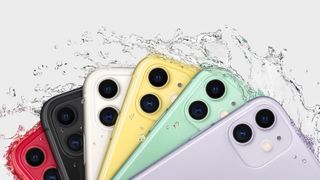 (Image credit: Apple)
Last week, the EU called for Apple to
abandon
its Lightning connection and adopt a common charger. Apple's response? Get knotted! Or words to that effect.
In a statement, the Californian tech giant claimed the proposed ban would 'stifle innovation', create mountains of electronic waste and disrupt hundreds of millions of Apple users.
In a statement, Apple said: "We believe regulation that forces conformity across the type of connector built into all smartphones stifles innovation rather than encouraging it, and would harm consumers in Europe and the economy as a whole."