The death of an activist in custody last week sparked outrage in the West Bank, with some taking to the streets. It's the culmination of long-simmering anger against an authority many Palestinians feel is out of touch.
The Israeli-occupied West Bank is no stranger to political upheaval. But in the past week, Palestinian protesters have directed rising anger against their own government, the Palestinian Authority, which exercises limited self-rule in parts of the territory.
Hundreds took to the streets in several towns over the past weekend to protest the violent death in Palestinian custody of Nizar Banat, a well-known critic of Palestinian President Mahmoud Abbas and the Palestinian Authority.
Last weekend in Ramallah, protesters waved Palestinian flags alongside pictures of Banat, with some calling for an end to the long-term rule of the Palestinian president. At one point, they were met with teargas fired by Palestinian security forces in full riot gear, while others were physically attacked by plainclothes officers.
Palestinian human rights organization Al Haq also reported that several journalists covering a demonstration were attacked and had their equipment confiscated.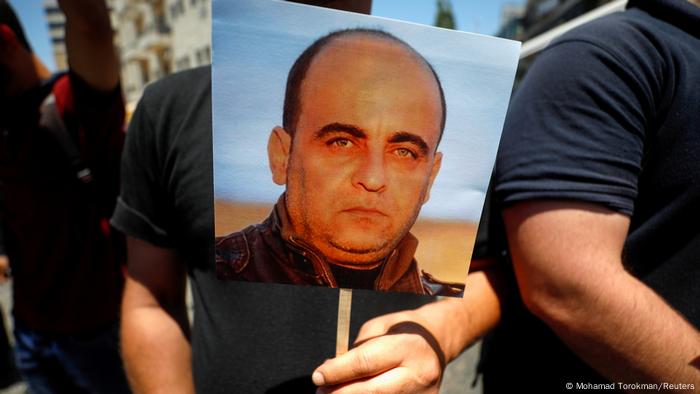 Nizar Banat was a critic of the Palestinian Authority in the West Bank
A spokesperson for the Palestinian security forces, Col. Talal Dweikat, said they acted in a "positive way" to avoid friction during the demonstrations. He added that the official committee investigating the circumstances around the death of Nizar Banat had begun its work.
"There will be full transparency regarding the committee. We want to reach the truth about what happened," Dweikat told DW.