'BEST XMAS PARTY OF THE YEAR': #BLACKLIVESMATTER TRASHES OAKLAND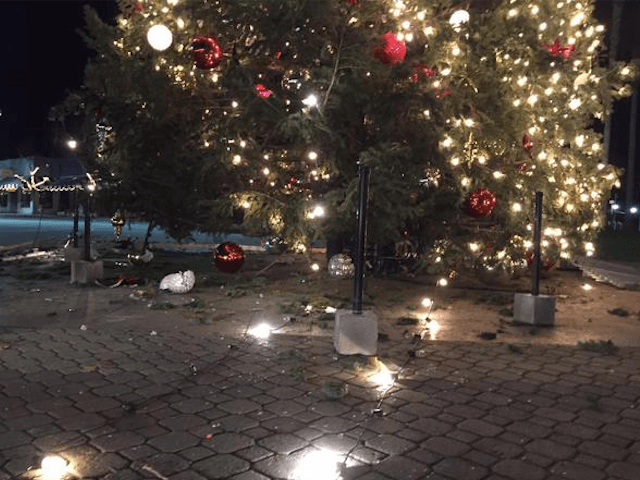 The protest was called "No Time Off," in defiance of the holiday: "The idea is to give no time off to police in the context of racial discrimination and state violence happening every day," one demonstrator
told
the local NBC News affiliate.
Activists from "Occupy Oakland"
called
the anti-police protests the "Best Xmas party of the year," but for police forced to control dozens of violent protestors, it was anything but. Likewise for a photojournalist who was
struck on the hand and injured
by a bottle thrown by demonstrators, according to Evan Sernoffsky of the
San Francisco Chronicle
.
Oakland has seen some of the most violent protests, aside from Ferguson, Missouri and New York, where two of the original encounters with police took place.
Oakland is a place to avoid at night. I had to go to Oakland a few days ago and even the folks who work there say it's not a place to be at night. Downtown Oakland where I was is pretty empty during the day. The people suggested that I park in a garage as street parking can be problematic. Something that was apparent by the number of metered parking spaces that were available.