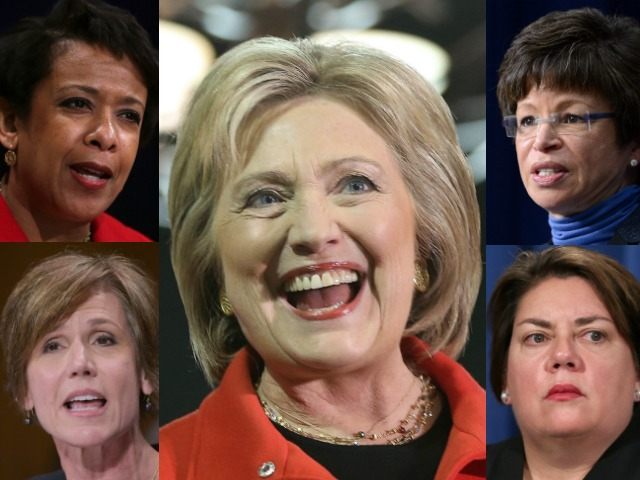 A former Inspector General for the State Department says Hillary Clinton will never be indicted for her use of a private email server because there are four loyal Democrats standing in the way.
Krongard says Hillary's top three aides–Cheryl Mills, Huma Abedin, and Jake Sullivan–are facing "significant scrutiny" because they sent most of the material that wound up on Clinton's server. Though it has yet to be determined how classified material wound up crossing from one email system to the other, Krongard suggests staffers emailing Hillary likely summarized what they had read elsewhere.
What Krongard expects would actually happen, if the FBI recommends pursuing the case, is something similar to what Gen. Petraeus faced, i.e. a misdemeanor plea deal would be reached. Petraeus' deal gave him two year's probation and a $100,000 fine for sharing "top secret" information with his biographer Paula Broadwell. No leak of the classified information beyond Broadwell was ever uncovered.