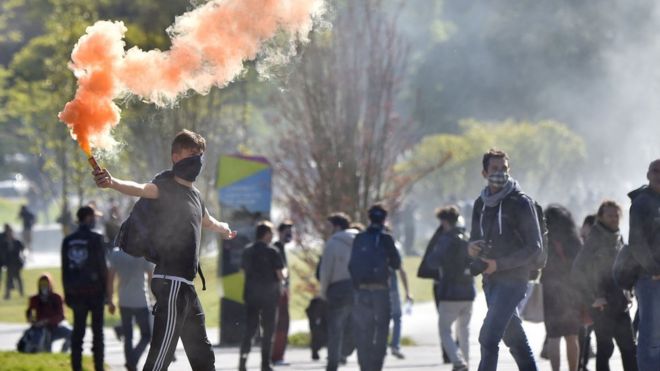 The French cabinet has given the go-ahead for Prime Minister Manuel Valls to force through highly controversial labour reforms.
An extraordinary cabinet meeting invoked the French constitution's controversial Article 49.3, allowing the government to bypass parliament.
The bill would make it easier for employers to hire and fire workers.
Opponents say it will let employers bypass workers' rights on pay, overtime and breaks.
The proposed reforms, which also include changes to France's 35-hour working week, have sparked waves of sometimes violent protests across France.
France's Socialist government says removing some of the protection workers enjoy will encourage businesses to hire more people.
It says its aim is to combat chronic unemployment.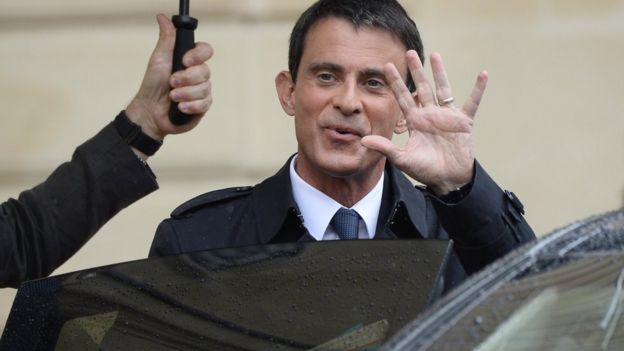 President Francois Hollande has said that he will only consider running for re-election next year if he can bring down the jobless rate, which is more than 10%.
The decision to invoke article 49.3 was made after the government failed to reach a compromise on the bill with MPs.
A group of rebels within the Socialist party has refused to support the reforms.
The only way the bill can now be stopped is by a motion of censure - effectively a vote of no confidence - in parliament within 24 hours, a move which would bring down the government.
Correspondents say such action is highly unlikely.