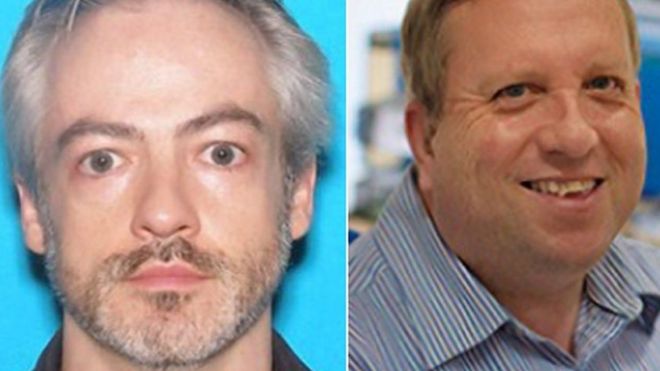 A US-wide hunt has intensified for an American professor and an Oxford University employee suspected of stabbing a man to death in Chicago.
Police are urging Prof Wyndham Lathem, 42, and Andrew Warren, 56, to "do the right thing and turn yourself in".
Arrests warrants were issued after Trenton Cornell-Duranleau, 25, was found dead in Prof Lathem's flat in Chicago on 27 July.
"The victim had several lacerations to the body," the police said.
Wyndham Lathem is a microbiology professor at Northwestern University in Illinois, who specialises in the bacteria that caused the bubonic plague.
Andrew Warren is a senior treasury assistant at Oxford's Somerville College.
The police warned that the suspects were believed to be "armed and dangerous", and were possibly driving a Hyundai sedan.
Mr Cornell-Duranleau, originally from Michigan, worked as a cosmetologist in Chicago.
Oxford University issued a statement saying it had not been aware of the case, "which is clearly extremely concerning".
"We will liaise with the relevant investigating authorities and provide any assistance that is required," it added.