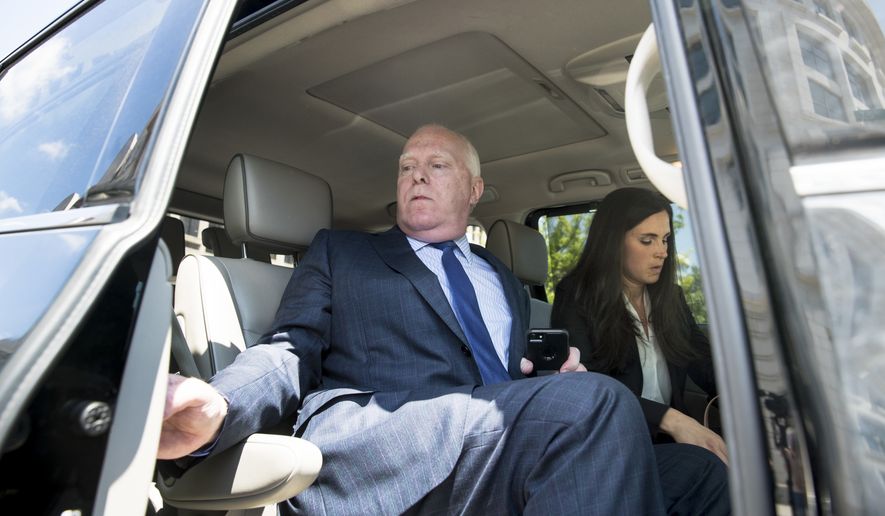 Years later, the U.S. Supreme Court unanimously reversed the conviction. The 2005 decision effectively said that Andersen, by then out of business and its 28,000 employees gone, hadn't committed a crime.
"When it comes to political speech, one is free to pretend to be whomever he or she wants to be and to say whatever he or she wants to say," he said at an Oct. 15 hearing.
"This equates to the burden of preparing for trial without any ability to discuss the evidence with the client who is to be put on trial," he said. "This has never happened before in reported case law because the notion is too ludicrous to contemplate."
Why no probe of dossier writer?
Many documents are in Russian, a culturally different language than English.
Judge Friedrich last summer approved the prosecutor's request for a "firewall counsel" to review evidence for its national security implications.
In a new battleground, the Mueller team wants to show the judge top secret material to persuade her to keep it from the defense.
"Disclosure of such information could cause exceptionally grave damage to the national security," the Mueller filing stated.
Judge Friedrich ruled in June that Mr. Prigozhin is prohibited from viewing non-classified sensitive information that details how the government obtained evidence.
The Mueller team argued: "Discovery in this case contains sensitive information about investigative techniques and cooperating witnesses that goes well beyond the information that will be disclosed at trial … Information within this case's discovery identifies sources, methods, and techniques used to identify the foreign actors behind these interference operations … the government has particularized concerns about discovery in this case being disclosed to Russian intelligence services."