Northam reverses statewide reopening, keeps NOVA shut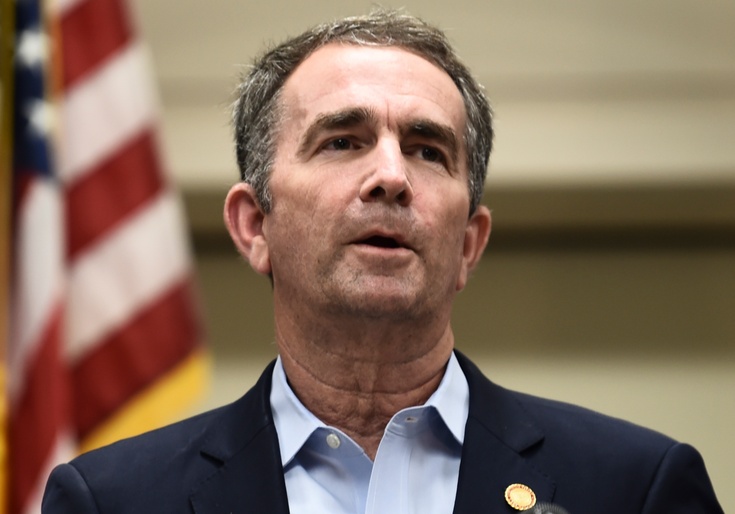 Virginia governor Ralph Northam (D.) reversed his decision to reopen indoor gun ranges and other businesses throughout the state on Tuesday after pressure from county officials in Northern Virginia.
In a
new executive order
, Northam said he would keep business closures in effect for localities in the populous northern part of the state. He had ordered restrictions on indoor gun ranges, restaurants, retailers, gyms, salons, and other retailers to be eased throughout the entire state
on Friday
. Citing requests from local officials in the suburbs of Washington, D.C.
, he extended shutdowns in the area through May 28.
The decision could generate a new legal battle over shutdowns and the limits of Northam's emergency powers. The reopening was launched after a
state court
ruled that Northam lacked the authority to shutter a Lynchburg indoor gun range.
Philip Van Cleave, president of the Virginia Citizens Defense League, which participated in the case, said Northam had bungled the reopening process.
"Northam is like a puppet on a string dancing around the room. You don't know where he's
gonna
go next. It's a mess," he said. "There's a good chance it's going to get challenged."
The National Rifle Association, which operates an indoor range in one of the affected Virginia localities, told the Washington Free Beacon that "all options are on the table" as leaders contemplate legal action against Northam. Two other Northern Virginia ranges said they would remain closed because of the new order, adding that they are consulting with their lawyers as well.
Northam said the reversal was justified because Northern
Virginia
has been hit particularly hard by the coronavirus. The region represented 70 percent of positive cases in the state.
"As I have said, it's important that the Commonwealth as a whole can meet key health metrics before moving into Phase One," Northam said in a statement. "The Phase One policies are a floor, not a ceiling. While the data show Virginia as a whole is ready to slowly and deliberately ease some restrictions, it is too soon for Northern Virginia."
Gun-rights activists and industry officials are confident a challenge to the indoor range portion of Northam's order would again be
successful
.