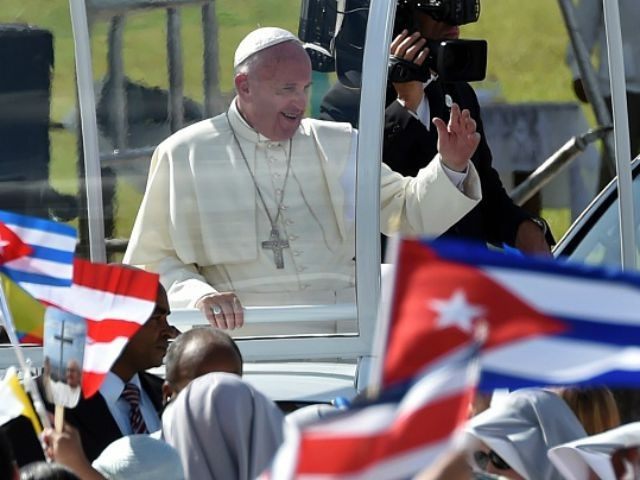 Rodrigo Arangua/AFP/Getty Images
Following the departure of Pope Francis, the streets of eastern Holguín, Cuba, have been flooded with dozens of homeless people that residents say had "disappeared as if by magic" in the week before the Pope's arrival.
"It was strange to us that from one day to the next these poor people disappeared as if by magic," Enrique Domínguez, a local resident, told Pérez. Residents there appear to be torn about the clean-up; some say it was "a shameful act of social cleansing," while others are dismayed with the "invasion of homeless people" following the Pope's goodbye.
The communist Cuban government also ordered the renovation of a number of storefronts and dilapidated buildings in Holguín, so as to make it appear cleaner.