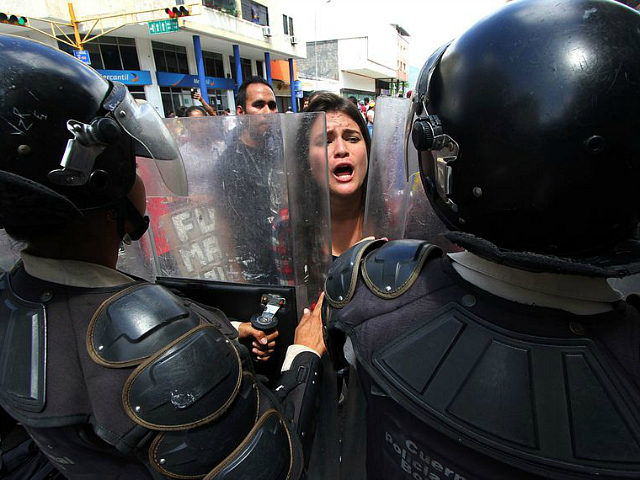 Police in Venezuela attacked patients and doctors protesting outside the country's Health Ministry in Caracas on Wednesday, marking the latest incident of police brutality in the failed socialist state.
After they tried to gain access to the building, local police responded by engaging in a "shoving match" with the protesters, many of whom are patients suffering from diseases such as Parkinson's and HIV and are now failing to receive their required medication provided by the government.
"The government just does not have the response capacity in the face of the magnitude of what is happening with the medicines' shortages," Francisco told NTN24 following the meeting.
"We will have to go to Miraflores to demand solutions from President Nicolás Maduro," he continued. "Enough with all of the deaths! The government has the solution in its hands by activating international cooperation mechanisms."
Similar healthcare demonstrations also took place around the country. The NGO Venezuelan Observatory for Social Conflict recorded protests over the medical crisis in all 23 states.
"The reason we refer to the health crisis as a 'holocaust' is that the government has kept hospitals in a precarious situation, not placing as the necessary amount of medical supplies needed for emergency care," said Douglas León Natera, president of the Venezuelan medical association on the report's publishing. "It sounds a bit harsh but this is the reality."