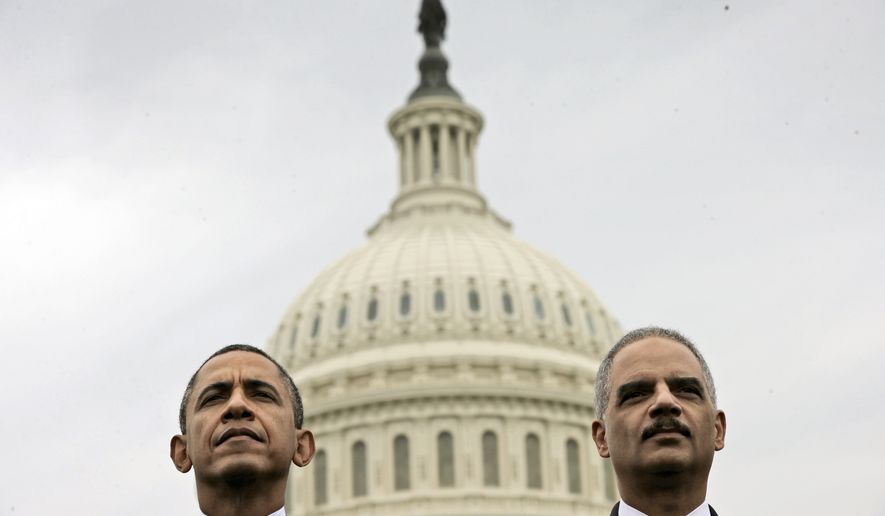 By Jeff Mordock
- The Washington Times - Monday, April 16, 2018
Fractures which began during the tenure of former Attorney General Eric H. Holder Jr. deepened in the later years, and particularly in the run-up to the 2016 president election.
Former agents said the acrimony started before the election.
The department opened more than 20 civil rights investigations into local police departments between 2009 and 2014, more than doubling the number of reviews from the previous five years.
But others say tensions are a result of cultural differences endemic to both organizations, with one side tending toward the hard-charging crime-stoppers and the other the more cautions legal wranglers.
When his project was finally green-lit by the attorney general himself, Mr. Sievert was told that he now had to seek approval from the Treasury and Commerce departments along with the intelligence agencies — a process that would take about four more months for each department.
"At the U.S. Attorney's Office, if you have a great idea that makes sense and legal, they will tell you to just go for it," he said.