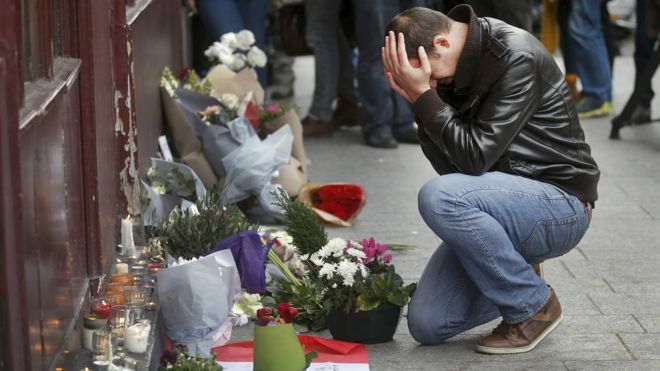 Morocco says it has arrested a Belgian national linked to the men who carried out the Paris attacks, in which 130 people died.
The man who has been detained is of Moroccan origin and had fought in Syria with al-Nusra front before joining so-called Islamic State, Morocco said.
The Paris attacks are believed to have been at least partly planned in Brussels.
Belgian police have arrested several people as part of their investigation.
The suspect was arrested on Friday in the town of Mohammedia, near Casablanca, the Moroccan interior ministry said in a statement.
The statement did not name the suspect, but gave his initials in Arabic, which could be translated as either GA or JA.