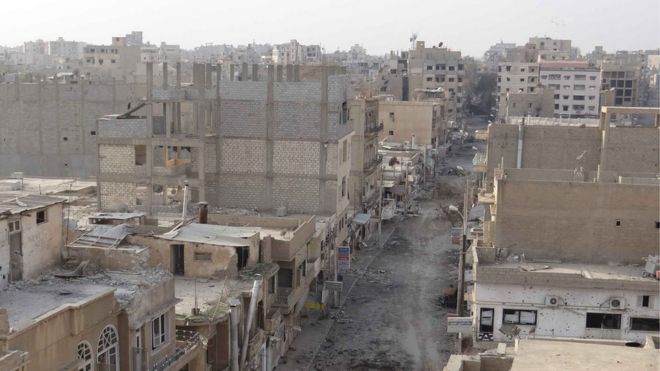 Islamic State militants in Syria are said to have abducted 400 civilians during a bloody assault on the eastern city of Deir al-Zour.
The Syrian Observatory for Human Rights, an opposition monitoring body, said people were taken from areas in the north-west of the city.
The report from the London-based group could not be independently verified.
At least 135 people were killed in the attack on Deir al-Zour, the Observatory reported earlier.
It said 85 of them were civilians and 50 were pro-government fighters.
Syrian state media put the toll even higher, saying about 300 civilians had died.
IS launched its attack with suicide bombers, followed by a ground assault.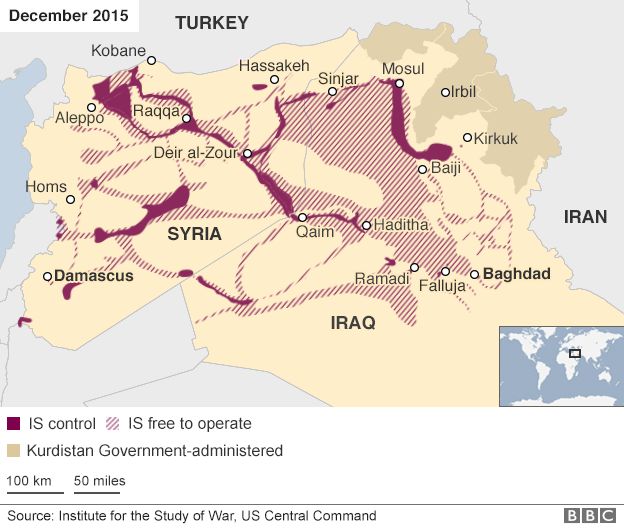 Syrian government forces retaliated with air strikes and heavy artillery.
The Russian air force has been dropping humanitarian aid for civilians trapped in the city as well as reportedly carrying out air strikes in the vicinity.
The UN recently warned of "sharply deteriorating" conditions in parts of Deir al-Zour, one of a number of towns under siege as a result of Syria's five-year civil war.
'Crucified and beheaded'
The civilians were taken from the suburb of Balighia and other areas in the north-west of the city, and moved towards the IS stronghold of Raqqa, the Observatory said.
All of those abducted are Sunni Muslims, it added.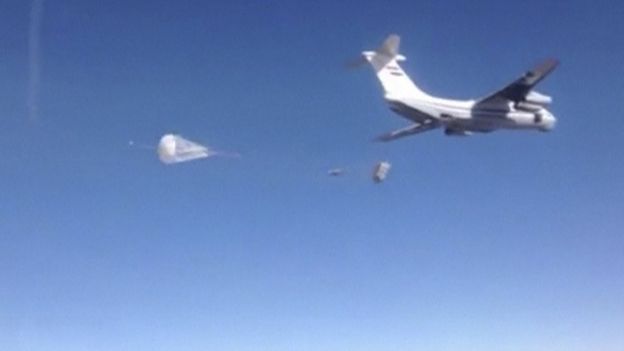 IS is itself a Sunni Islamist group which persecutes Shia Muslims and non-Muslims in areas under its control.
During Saturday's attack, the militants crucified and beheaded some of those they killed, according to Syrian state media.
The Observatory estimates that IS now controls around 60% of the city but some 200,000 people are living under siege in government-held areas.
Small amounts of basic supplies have been delivered by helicopter or air drops but the UN says there is a dire shortage of food and medicine, and widespread malnutrition.
Unverified reports suggest a number of people have starved to death there, the BBC's Middle East correspondent, Jim Muir, reports.
---
What's happening in Syria?
More than 250,000 Syrians have lost their lives in almost five years of conflict, which began with anti-government protests before escalating into a brutal civil war. More than 11 million others have been forced from their homes as forces loyal to President Bashar al-Assad and rebels opposed to his rule battle each other - as well as jihadist militants from Islamic State.
Why are civilians under siege?
All parties to the conflict are using siege warfare, encircling populated areas, preventing civilians from leaving and blocking humanitarian access in an attempt to force opponents to surrender. Shortages of food, water, medicine, electricity and fuel have led to malnutrition and deaths among vulnerable groups.
Where are the sieges?
Government forces are besieging various locations in the eastern Ghouta area, outside Damascus, as well as the capital's western suburb of Darayya and the nearby mountain towns of Zabadani and Madaya. Rebel forces have encircled the villages of Foah and Kefraya in the northern province of Idlib, while IS militants are besieging government-held areas in the eastern city of Deir al-Zour.