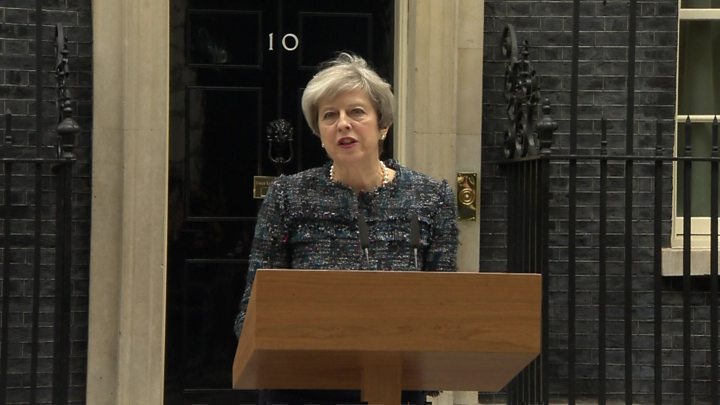 Theresa May has accused European politicians of making "threats" against Britain to try to influence the general election result.
The PM launched a stinging attack on the "bureaucrats of Brussels" in a speech outside 10 Downing Street after meeting the Queen.
She said some in Brussels wanted Brexit talks to fail and that the European press had "misrepresented" the UK's negotiating stance.
The election is now formally under way.
Parliament was dissolved at midnight, and the PM made her speech after visiting the Queen at Buckingham Palace as the general election formally got under way.
She said events of the past few days had shown "just how tough" Brexit talks are likely to be.
"Britain's negotiating position in Europe has been misrepresented in the continental press," she said, in a reference to a German newspaper's account of her dinner with the EU Commission chief.
"The European Commission's negotiating stance has hardened. Threats against Britain have been issued by European politicians and officials.
"All of these acts have been deliberately timed to affect the result of the general election that will take place on 8 June."
Mrs May statement came during a day in which the UK's Brexit Secretary and the EU's chief Brexit negotiator Michel Barnier had appeared at odds over the size of the "Brexit bill" the UK would owe when it left the European Union.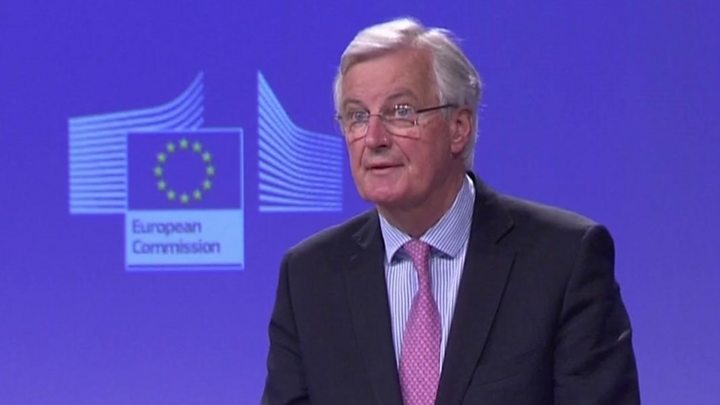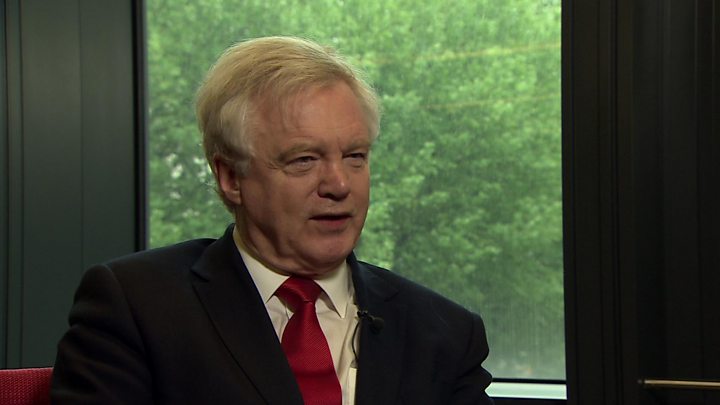 Mrs May said she wanted to reach a Brexit deal, and for the EU to succeed: "But the events of the last few days have shown that - whatever our wishes, and however reasonable the positions of Europe's other leaders - there are some in Brussels who do not want these talks to succeed."
The dissolution of Parliament means there are no MPs - only candidates - until polling day.
However, government ministers retain their roles and continue their work.
MPs are allowed access to Parliament for just a few days in which to remove papers from their offices, and facilities provided by the House of Commons are no longer available to them from 17:00 BST. It was the shortest Parliament since 1974.