Gunmen have attacked a hotel in the beach resort of Grand Bassam in Ivory Coast, with several deaths reported.
Eyewitnesses say unidentified, heavily armed assailants fired on guests at the Etoile du Sud hotel. Security forces have been sent to the scene.
Grand Bassam, 40km (25 miles) east of the commercial capital Abidjan, is popular with locals and foreigners.
Ivory Coast was seen as a model of stability in West Africa until a civil war erupted in 2002.
The conflict pitted the mainly Muslim north against the largely Christian south. Since then, peace deals have alternated with renewed violence.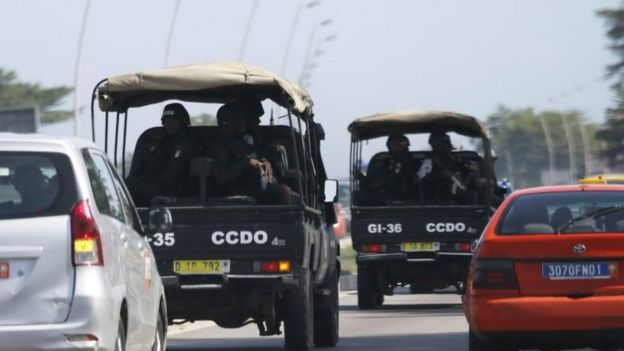 A witness of Sunday's attack told AFP news agency that "heavily armed men wearing balaclavas" had fired at guests at the L'Etoile du Sud hotel, which AFP says was full of expats in the current heatwave.
BBC regional reporter Maud Jullien says Ivory Coast has been identified as one of several countries in West Africa at risk of being targeted by Islamist militants.
Luxury hotels in countries further north have already been targeted by such groups.
In June 2015, 38 people - most of them British tourists -
were shot dead
in the Tunisian resort of Sousse, in an attack claimed by the self-styled Islamic State (IS).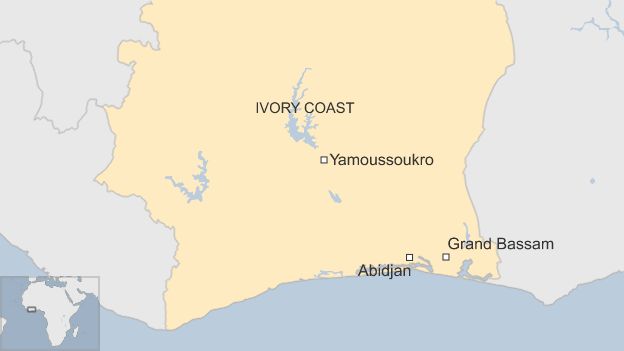 ---