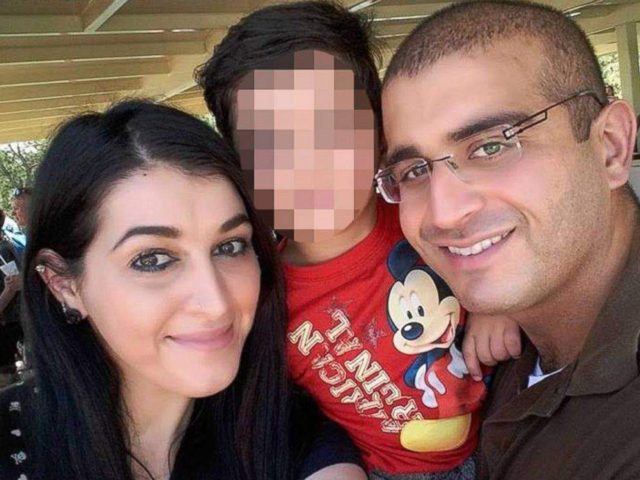 The Obama administration seems to have lost track of Noor Zahi Salman, wife of Orlando jihadi Omar Mateen and a possible co-conspirator in the worst terrorist attack on American soil since 9/11.
One possible clue to her whereabouts is the revelation that Mateen bought three plane tickets to San Francisco, just two days before the attack. The flights were scheduled for July 14, which suggests either he had not made up his mind to strike or he somehow expected to survive the assault.
Wednesday brought some uncomfortable mumbling from the administration about how the FBI is keeping tabs on Salman, but the Attorney General has not been personally informed of her location. Frankly, losing her completely would be hard to believe, even coming from the Obama ineptocracy, where the soaring cost of government is matched only by its absolute incompetence. It still would not speak well of Lynch if she was not keeping updated on Salman, a person of great interest in the most important case on the Attorney General's desk at the moment.
Salman was married once before, "in an arranged marriage that was organized in the Palestinian territories," before meeting Mateen online.
She is reportedly being considered by a grand jury as either a passive or active participant in Mateen's terror plot. She has given conflicting statements to law enforcement, beginning with her shifting account of what she knew about his plans to carry out a jihad attack.
During her later statements to these officials, Salman claimed she tried to talk Mateen out of committing a violent act but did not call the police with her suspicions.
Salman was in Mateen's company when he made visits to the Pulse nightclub and Disney Springs that have been characterized as scouting missions for future attacks, and she also accompanied him on at least one trip in early June to buy ammunition. CNN relayed her claim that she "didn't know he was buying ammunition to kill people" and the assessment of investigators that she might not have fully understood he was scouting for a terrorist attack.
Salman's family confirmed that she was enrolled in a special education program, and the woman who spoke with ABC was one of her teachers. In fact, Salman's family went so far as to claim she "doesn't understand cause and effect."