The jailing of the former anti-apartheid activist has sparked violent protests in his home province and elsewhere, leading to several deaths and more than 200 arrests.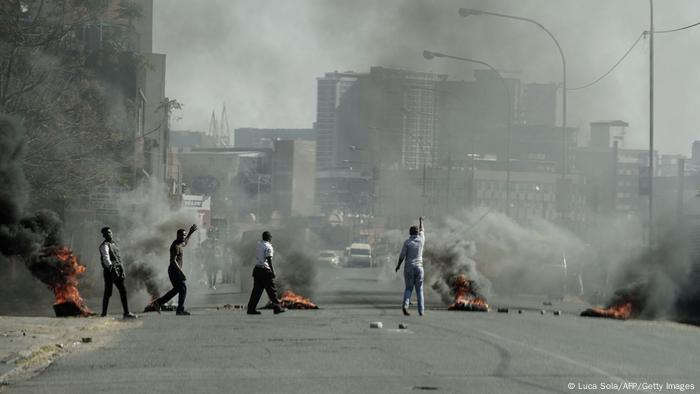 Violence broke out over the weekend and into Monday in Johannesburg and elsewhere
South Africa's army said on Monday that it was deploying troops to help police tackle deadly violence and looting as unrest sparked by the jailing of former President Jacob Zuma entered its fourth day.
A government intelligence body said a total of six people had been killed and 219 arrested in KwaZulu-Natal and Gauteng provinces since rioting broke out, while calls from President Cyril Ramaphosa for a "peaceful protest" appeared to have gone unheeded.
Although some of the protests were triggered by Zuma's imprisonment, economic hardship and tightened restrictions brought on by a third wave of the COVID-19 pandemic are also thought to be contributing factors.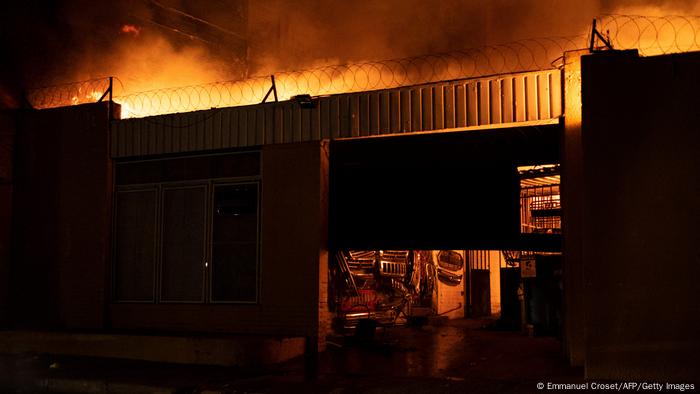 An auto spare parts shop, owned by a migrant, burns during protests in Hillbrow, Johannesburg
Military involvement
On Monday, the South African National Defense Force (SANDF) said it had "commenced with pre-deployment processes" after receiving a request for help.
Personnel will "assist law enforcement agencies deployed in Gauteng and KwaZulu-Natal provinces respectively to quell the unrest that has gripped both provinces in the last few days," the SANDF said in a statement.