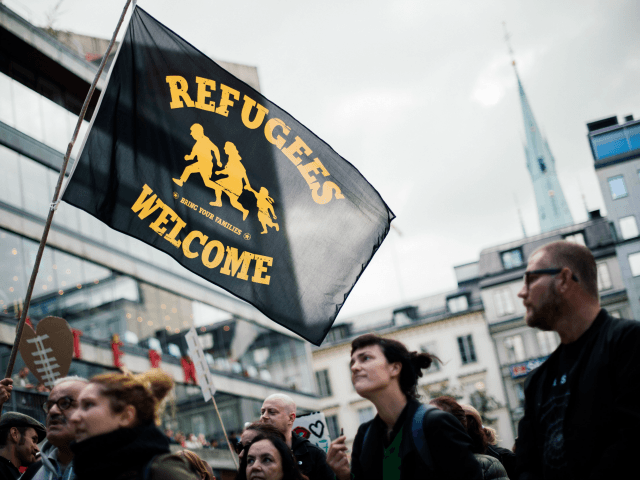 The Swedish municipality of Hässleholm, which took in nearly 3,000 asylum seekers in three years, faces an economic crisis as up to 80 per cent remain on welfare.
Hässleholm City Council chairman Lars Johnsson, a member of the centre-right Moderate Party, said that the Swedish municipality has at least 100 migrants who are illiterate and another 200 with very poor educational backgrounds, saying, "It will in principle be impossible to get them to work,"
Kristianstadsbladet
reports
.
Social assistance costs have drastically increased since 2012, rising from 32 million Swedish krona ($3,259,680/£2,680,320) to 54 million ($5,501,124/£4,523,310) this year. They are predicted to increase by another six million each year.
The municipality says they put away around 30 million krona to cope with the projected costs but already half of that has been spent.
"We would need 100 million krona from the state to go injury-free, to keep our noses above the surface," Johnsson said.
The main issue behind the crisis is the expiration of the establishment period; a two-year term in which the Swedish national government covers the costs of housing and integrating migrants.
Local Social Democrat politician Lena Wallentheim complained that the period is simply not long enough to integrate migrants into the labour market, saying, "When the Employment Service withdraws, it becomes a double blow. The costs then fall on the municipality, in the form of support grants."
City Council chairman Johnsson went on to admit the issue should have been tackled years ago, saying, "the fear of discussing the issue has been devastating. It is unfortunate that we have not been able to discuss soberly without the racist card coming out."
The crisis comes only weeks after the municipality of Bengtsfors petitioned the national government for money, claiming they had
taken in far more migrants
than the local government could now afford and were facing potential bankruptcy.
Stig Bertilsson, a local Moderate Party politician in Bengtsfors was asked if migrants could help ease the burden by getting jobs and paying income taxes, but he admitted that while he hoped for a long term boost in tax revenue, it had so far not arrived.