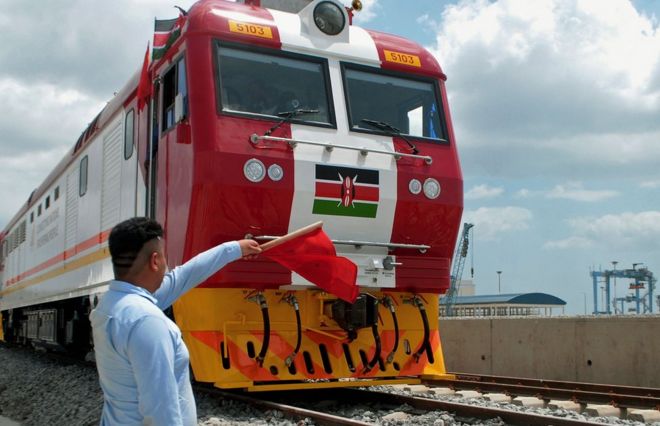 Three Chinese nationals have been charged with attempting to bribe investigators working on an alleged ticketing scam in a massive Kenyan railway project.
Some $10,000 (£8,000) a day was being stolen in the scheme, local media say.
Officers were allegedly offered a $5,000 bribe, the prosecutor says.
The $3bn Chinese-funded and operated railway line is Kenya's biggest infrastructure project since independence in 1963.
It has, however, been hit by scandals since it launched in May 2017.
The three Chinese nationals: Li Gen, head of transport, Li Xiaowu, security manager, and Sun Xin, staff member, work for China Road and Bridge Corporation (CRBC).
They were arrested on Friday as they attempted to bribe investigators, but it is unclear how long the alleged fraud had been going on. They deny the allegations.
The prosecutor's office shared their pictures on Twitter:
They appeared before a judge in the port city of Mombasa who ruled that they remain in custody until their bail hearing is heard on 30 November.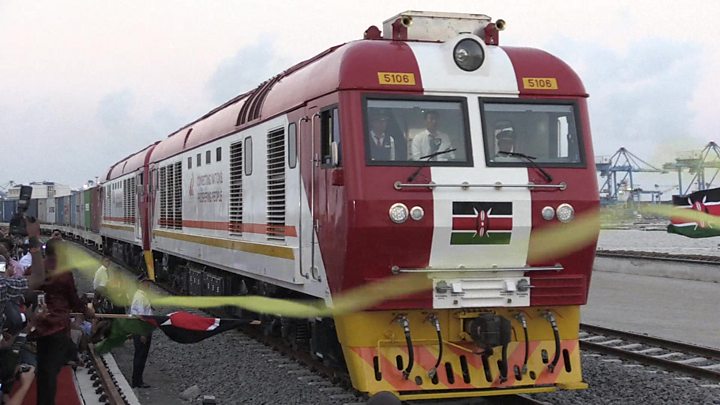 Despite the fanfare during the launch of the railway, the project has been hit by several scandals.
In August, government officials were accused of paying more than $2m in compensation to private firms which falsely claimed to own land through which the line ran.
There have also been allegations of racism and discrimination against Kenyan staff by Chinese managers.
The project's viability has been repeatedly questioned, with critics pointing to the loss of about $100m in its first year of operation.
It was also condemned by wildlife groups as the line runs through the Nairobi National Park and Tsavo National Park in south-eastern Kenya.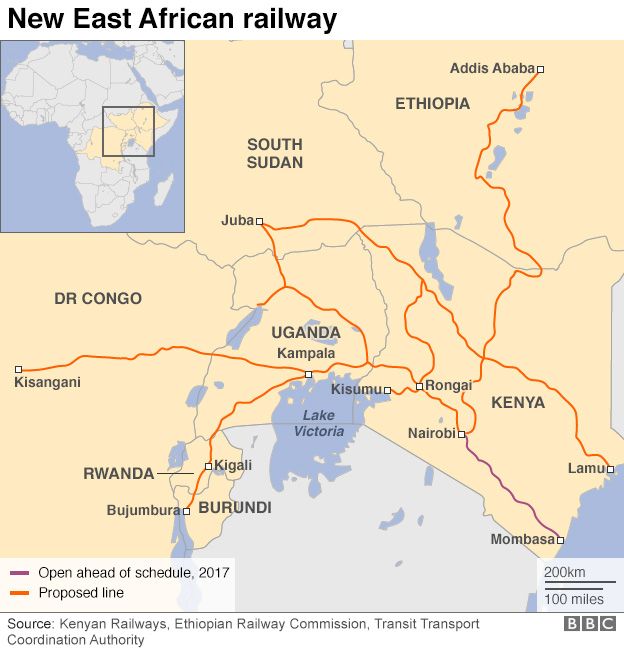 At its launch, President Uhuru Kenyatta hailed the new railway line as a new chapter in the East African state's history.
The line runs between the port city of Mombasa and the capital, Nairobi, and construction was completed 18 months early.
It is supposed to eventually connect landlocked South Sudan, eastern Democratic Republic of Congo, Rwanda, Burundi and Ethiopia to the Indian Ocean.