The US economy grew much faster than expected in the first quarter of the year, helped by a jump in exports and by firms building up stocks of goods.
The economy has accelerated since the previous quarter, when it grew at a pace of 2.2%.
However, some analysts warned growth had been boosted by one-off factors, and could slow in the months ahead.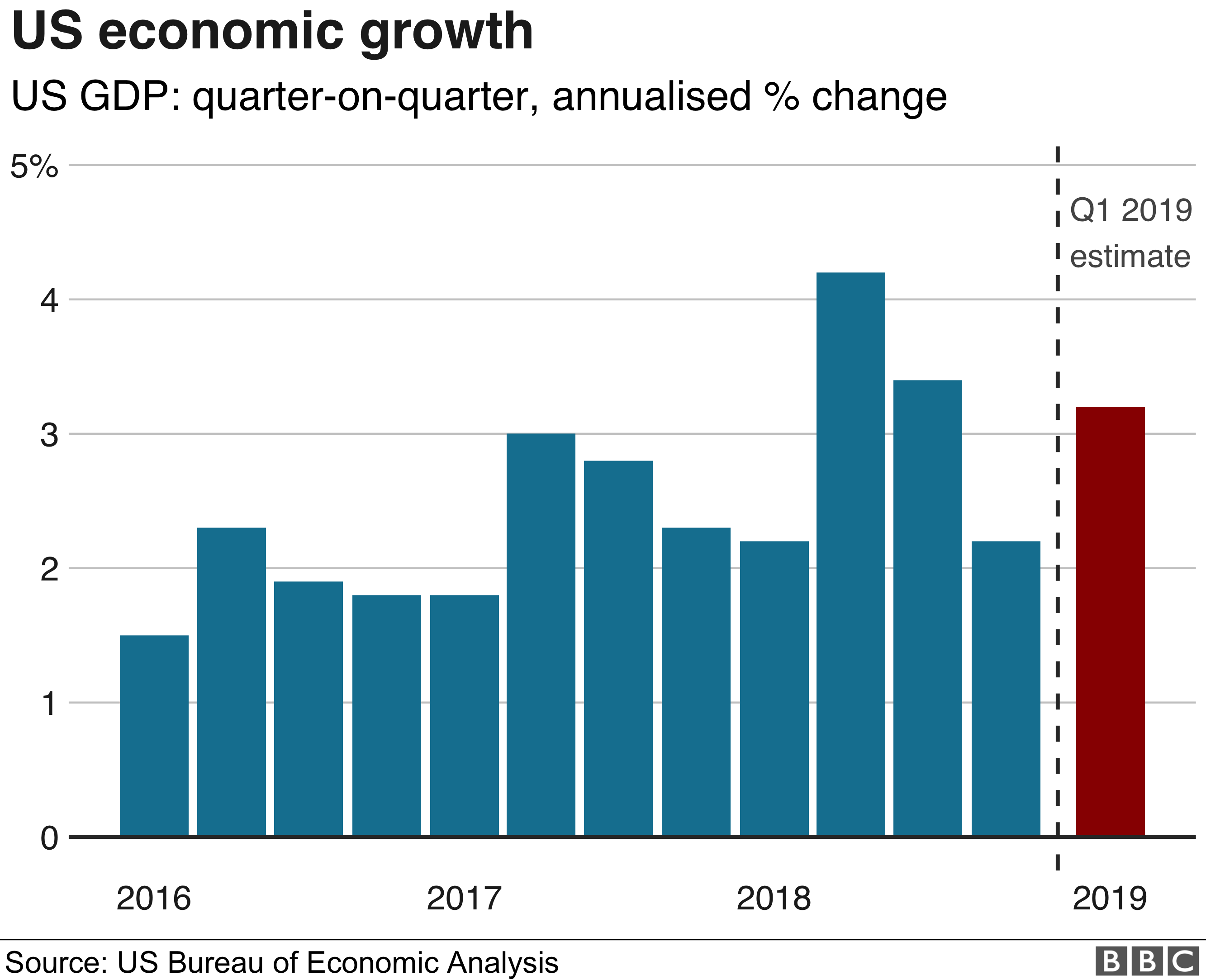 The growth figures - which are subject to revision in the months ahead - appeared to dispel any fears of an economic slowdown.
Secretary of Commerce Wilbur Ross welcomed the data, saying: "The Trump economy has repeatedly defied the sceptics who predicted an economic downturn and has restored America's position in the world as a consistent source of economic growth."
Trade helped to boost growth in the first quarter, as exports rose while imports fell. Companies also built up inventories of goods at the fastest rate since the second quarter of 2015.
However, consumer spending, which drives about two-thirds of economic activity in the US, grew by only 1.2% in the first quarter, down from a rate of 2.5% previously.