Coming a little over a month after the deadly Aug.4 ammonium nitrate blast which destroyed Beirut's busy port and leveled entire neighborhoods in the surrounding downtown area, Thursday's fire reportedly centered on an oil and tire storage depot at the same location sent residents panicking as they thought they were in for a repeat of the earlier blast which left over 190 dead and more than 6,000 injured.
As of early Friday, Lebanese military and firefighting units have put out the blaze, but health organizations are now warning that the black smoke which thickly settled over the city is likely toxic.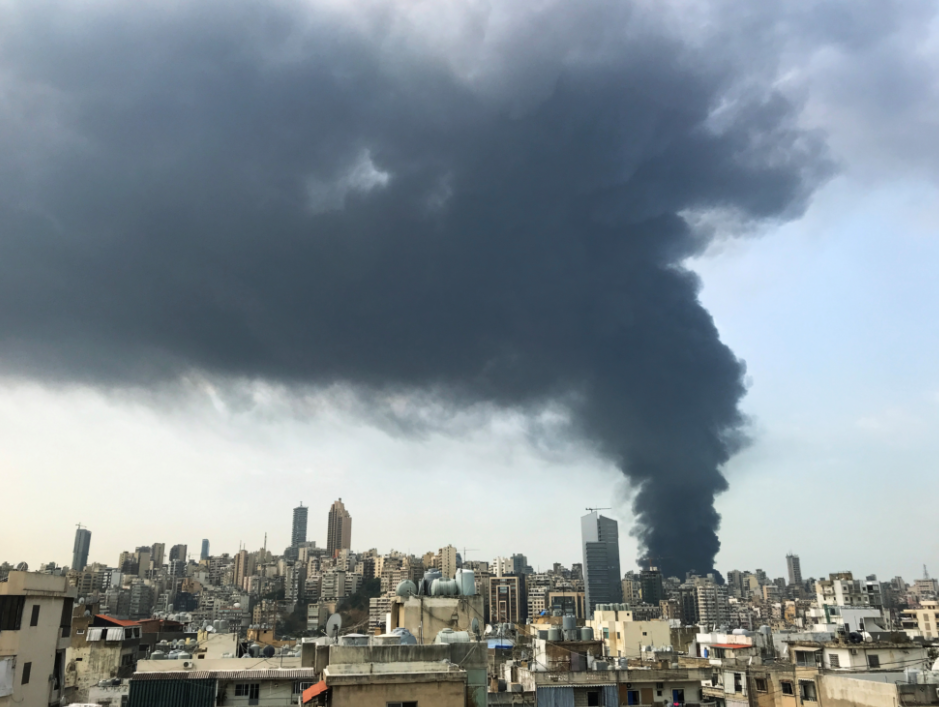 Residents are being told to protect themselves, and avoid venturing outdoors until the fumes clear.