Elite colleges received billions in undisclosed donations from China, Qatar, and Russia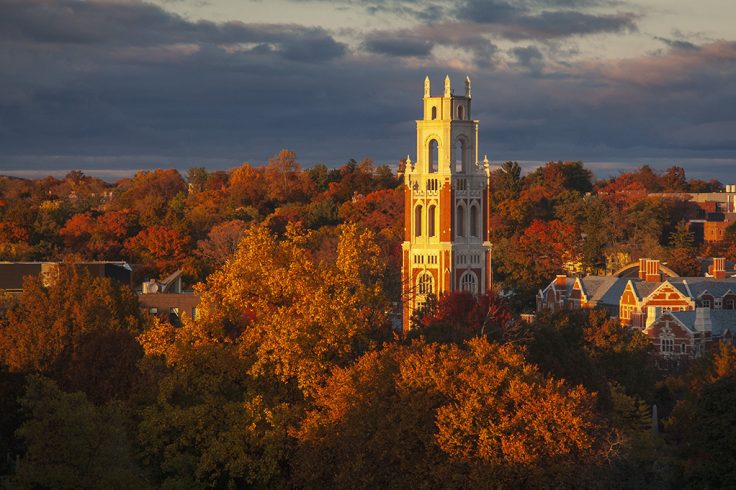 New data from the Department of Education show that several top-tier universities, including Yale and Cornell, failed to report more than $3 billion in foreign gifts and funds—many of which come from anti-American regimes such as China and Qatar.
According to a new study from the Clarion Project, American colleges and universities inaccurately disclosed foreign funding to the Department of Education. Between 2014 and 2019, they reported a total of $11 billion in foreign funds. But the Clarion Project's data show that the true number is over $14 billion. Some of the biggest discrepancies involve Cornell University, Texas A&M University, the University of Colorado Boulder, and Yale University.
Cornell initially reported taking $340 million in foreign funding, but the real number is closer to $1.3 billion—over $800 million of which came from Qatar. The University of Colorado Boulder initially reported $55 million in foreign funding, but the real number is closer to $345 million—61 percent of which came from the United Arab Emirates. Yale initially reported $128 million, but the real number is $496 million—almost $42 million of which came from China, Qatar, Saudi Arabia, Turkey, and Russia.
Foreign influence is growing on college campuses, and universities seldom disclose their fiscal relationships with foreign actors. A Washington Free Beacon review of federal records found that over 100 U.S. universities have Confucius Institutes, a Chinese government-backed program that often pushes Chinese Communist Party propaganda on American students. The Department of Education has mandated that universities report all foreign money through a new online portal, which has unearthed previously hidden disparities.
In all, unreported contributions from China, Russia, Saudi Arabia, Turkey, the UAE, and Qatar totaled $1.59 billion between 2014 and 2019.
"If it wasn't for a crackdown by the Department of Education, this never would have been known. The universities still wouldn't feel the need to report this, they wouldn't feel under the microscope or any sense of urgency," said Clarion Project research analyst Alex VanNess. "We're seeing billions of dollars—much of which has strings attached—being used to influence U.S. students from countries that want to use a soft power against the United States."
Of the 211 universities that disclosed their foreign funding, only Yale refused to disclose where donations were coming from. A university typically reports whether a donation came in the form of a "monetary gift" or "contract," the gift's country origin, and the gifter's name. Yale disclosed whether the money came in the form of a gift or contract and the money's country of origin, but refused to disclose the gifters' names. The data do indicate that Yale accepted donations from China, Qatar, Saudi Arabia, Turkey, and Russia.
VanNess told the Free Beacon that the lack of transparency is concerning. "It's not necessarily nefarious, but the idea that it's not being reported and not being disclosed and we're not being told what the money is paying for and who it's going to, that is a problem," VanNess said.