The fourteen defendants included the former partner of one of the attackers, weapons dealers and childhood friends. Most said they did not know of the terrorist intent and were only trying to aid in a less severe crime.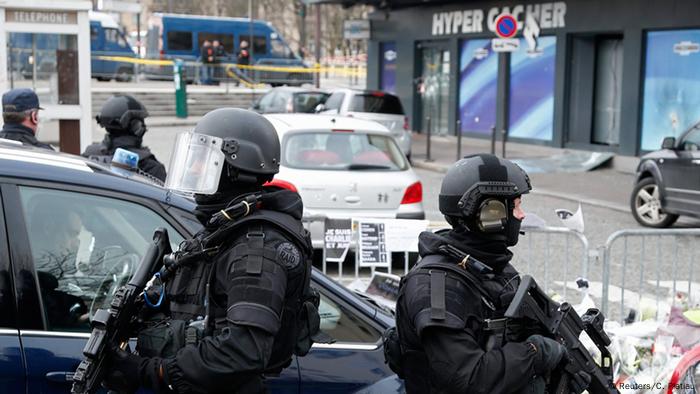 The attack on the kosher supermarket happened two days after the Charlie Hebdo attack
A French court on Wednesday found 14 people guilty of complicity in the January 2015 attacks on the satirical magazine Charlie Hebdo and a kosher supermarket.
Three of the 14 were tried in absentia after fleeing to Syria, including Hayat Boumeddiene, the former partner of the Islamist militant who killed four people in a supermarket and was later shot dead.
The remaining 11 men formed a circle of friends and prison acquaintances who had argued their help was either unwitting or done to facilitate a more regular crime such as armed robbery.