Kurdish officials say Iranian drones targeted a Kurdish-Iranian dissident group, killing nine people. The attacks come during domestic unrest in Iran following the death of Kurdish woman Mahsa Amini in police custody.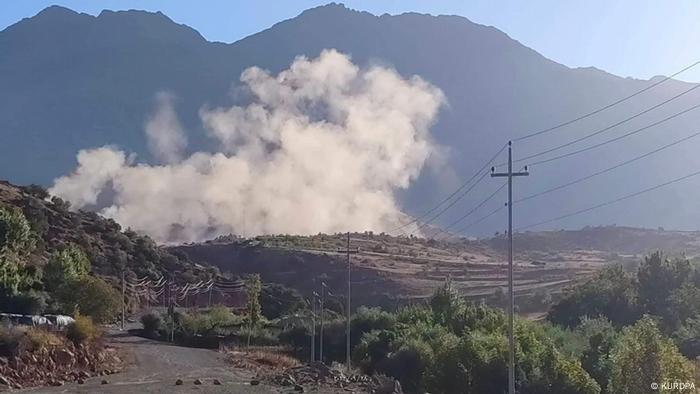 Iraqi-Kurdish sources said drone strikes targeted at least 10 military bases belonging to an Iranian-Kurdish opposition group
Iran targeted an opposition group in the Iraqi Kurdistan region with drone bombing, killing at least nine people and wounding 32, the Kurdish Regional Government's Health Ministry announced on Wednesday.
The strikes against the Iranian-Kurdish group came as Iran was pushed into unrest triggered by the death of Mahsa Amini.
Amini, a 22-year-old Iranian-Kurdish woman, died in custody after she was arrested by the Islamic Republic's notorious morality police.