Unending lines in front of stores are a typical phenomenon in Cuban commerce. But, during an economic crisis that has led to shortages of basic supplies, some Cubans have made lining up a lucrative profession.
Long lines outside Cuban stores are the result of limited merchandise that rarely responds to the needs of the population
Shopping for groceries has long been a nightmare for most Cubans. Although buying basic food has slightly improved recently, Ricardo Barragan told DW that "everything is difficult" when it comes to providing his family with the fundamentals of daily life.
"If you want to buy chicken, it can well happen that you need to line up for seven or eight hours," he said, adding that 200 or 300 people lining up outside grocery stores is nothing unusual.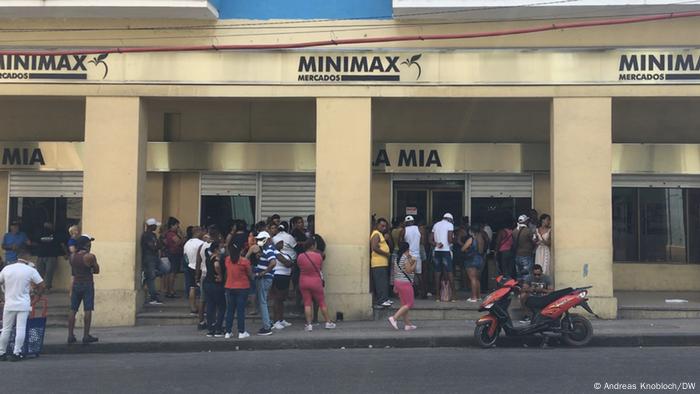 Cubans often spend hours or entire days to get a sack of rice or a chunk of meat
Like all protagonists in this article, Ricardo Barragan is not the real name of the 59-year-old Cuban, because none of them want edto see their names published.
An artisan by profession, Barragan used to do arts and craftworks to earn a living. But since the COVID-19 pandemic hit Cuba, his market, mostly tourists, has crumbled, forcing him to do casual jobs to sustain his family.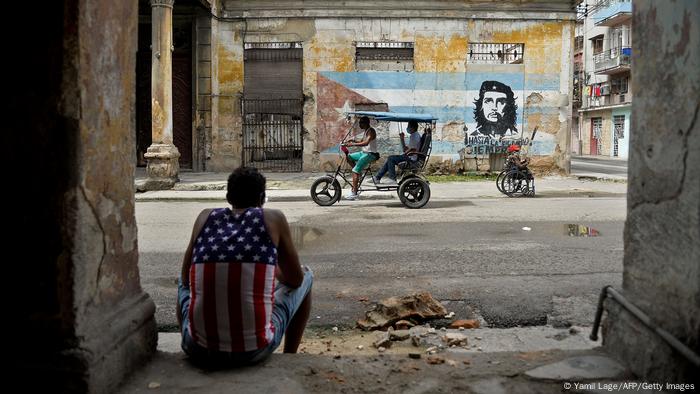 The Cuban economy is in dire straits hit by the COVID-19 pandemic and US sanctions
Hard currency: A must-have in Cuba
In Cuba, the virus pandemic has aggravated an already precarious economic situation marked by low growth and a widening financial crisis. Tourism as a main money spinner for the island's communist government has virtually collapsed and remittances from exiled Cubans have almost ceased to flow in the wake of tighter US regulations for money transfers to Cuba.
Earlier this year, the government in Havana tried to stem the economic decline with wage and price reforms, including a currency reform that scrapped the so-called convertible peso (CUC), leaving the nonconvertible Cuban peso (CUP) as the only legal tender.