Yemen's Houthi rebels said they carried out several attacks on Friday, the largest being on an oil storage and shipping facility in Jiddah. Sunday's F1 Grand Prix there will go ahead as scheduled, organizers said.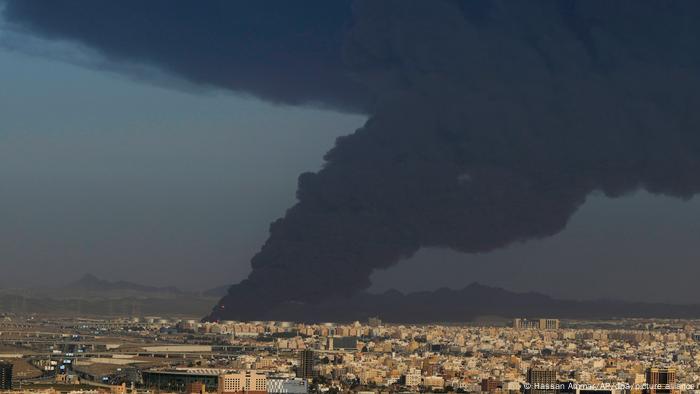 The attack on an Aramco oil storage and shipping facility filled the skies over Jiddah black with soot
Yemen's Houthi rebels on Friday attacked several targets in Saudi Arabia, including a Saudi Aramco oil storage and shipping facility in the coastal city of Jiddah.
"We did several attacks with drones and ballistic missiles," including an "Aramco installation in Jiddah [and] vital installations in Riyadh," the rebels said in a statement.
The Jiddah facility, which was previously attacked last Sunday, was struck by missiles before two storage tanks caught fire, sending huge plumes of smoke into the air. No casualties were reported.
Saudi Arabian state television told viewers that a "hostile operation" had targeted the Jiddah facility.
The US State Department condemned the attacks as "unacceptable," saying Washington would continue to help Saudi Arabia bolster its defenses.