The Danish government plans to swap a controversial law targeting immigrant neighborhoods for another that cracks down harder. Rights groups warn that such moves could violate current laws against discrimination.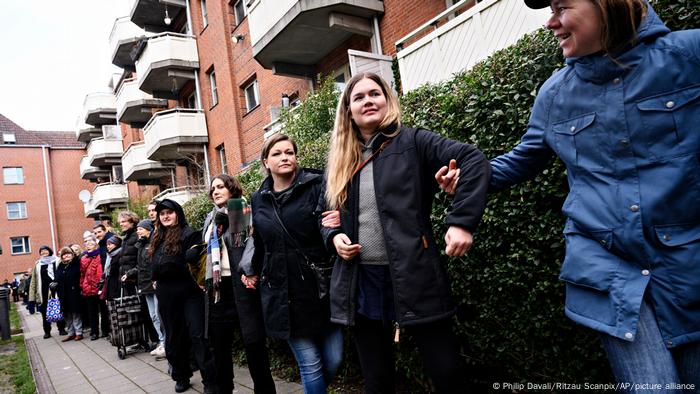 Denmark's current 'ghetto' laws target immigrant neighborhoods — and have led to protests (FILE photo)
Human rights groups have sounded the alarm over the Danish government's plans to swap its controversial laws on "ghettos" that affect marginalized neighborhoods for tighter measures targeting "non-Western" residents.
The Interior Ministry last week revealed proposed reforms that would remove the word "ghetto" in current legislation and reduce the share of people of "non-Western" origin in social housing to 30% within 10 years. Families removed from these areas would be relocated to other parts of the country.
There is no date set yet for voting on the bill — but it is expected to pass. If approved in its current form, the measures will meet immediate resistance from human rights advocates.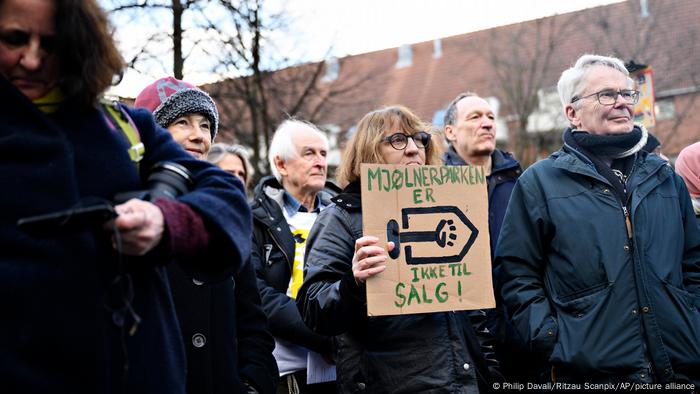 Protests against Denmark's controversial 'ghetto package' have popped up in Copenhagen in recent years (March 7, 2020)
'Red flags' over human rights
Nanna Margrethe Kusaa, senior legal adviser at the Danish Insitute for Human Rights, tells DW, "Our concern is that the ethnicity criteria has a more sharpened focus on it than before."
"We are very concerned about this issue and following it closely because it raises red flags whenever ethnicity is listed as a criterion," she adds.
According to the current "No Ghettos" law, which passed in 2018, the share of "non-Westerners" is capped at 50% in neighborhoods with over a thousand people whose residents meet two of four criteria on unemployment rates, crime rates, education and income.
The UN Human Rights Office of the High Commissioner last year warned: "The effect is that 'non-Western' disproportionately means Denmark's non-white, non-European ethnic populations."
Kusaa tells DW there are three court cases pending in Denmark over the impact of the current "ghetto" legislation — lawsuits that the Danish Institute for Human Rights has intervened in.
"It's our opinion that there is a strong risk of discrimination occurring in these cases, which we think is linked to the 'ghetto' criteria," Kusaa says, potentially violating national and EU laws. The lawsuits in Denmark are ongoing.